We are excited to announce that we have added four new ranks in addition to the two existing ranks; Warrior, Veteran, Master and Elite!
The full list of Ranks, the perk of each and costs/requirements are below!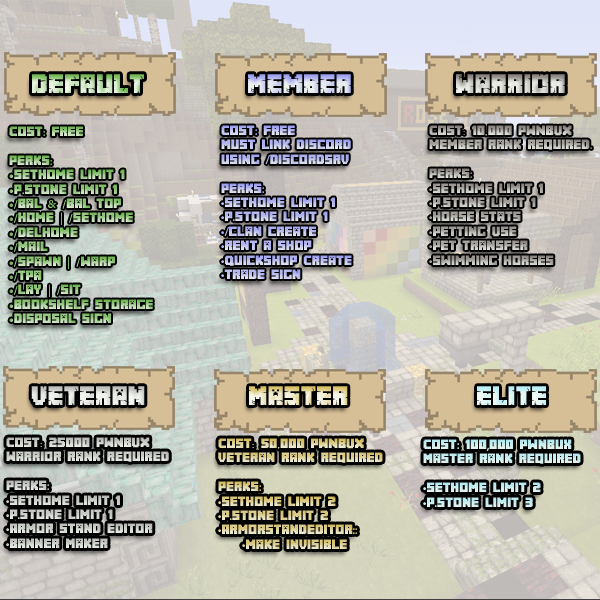 A lot of these perks you are already familiar with but you may have noticed a few new ones!.
• /lay & /sit – Lay down or sit anywhere!
• Bookshelf Storage – Bookshelves can be used as storage!
• HorseStats – See different statistics about your horse!
• Petting – Shift right-click your pet with an empty hand, you will pet it (This will heal your pet slowly as well)!
• PetTransfer – You will be able to transfer your pets to other players!
• Swimming Horses – Once you unlock this you won't have to worry about your horse sinking when you cross water! Intended for small rivers/lakes as a swimming horse is slower than a boat.
• ArmorStandEditor – Edit armor stand pose and attributes!
• At the master level you will unlock make invisible which allows you to make your armor stand invisible!
• BannerMaker – Make banners the easy way and with way more options!